Good morning, family and friends. A long couple of days behind us. We arrived in Connecticut on Sunday afternoon and spent most of it continuing to finish up with the mechanical work.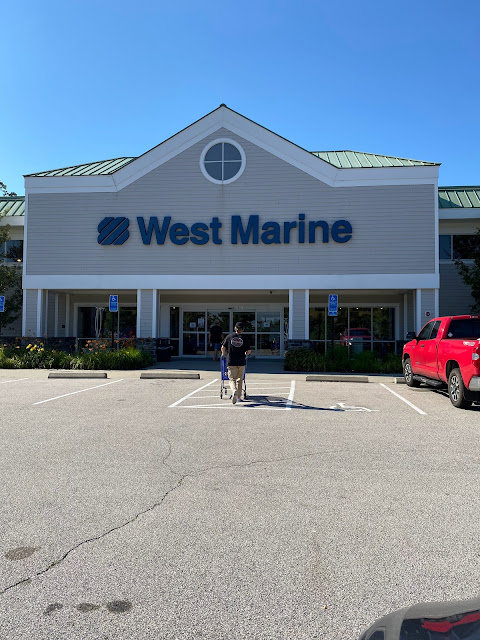 On Monday, the goal was to pull the flywheel to check behind it. We needed to make sure any bits of metal from the old damper plate weren't hiding back there. The flywheel came off easy, and we found all the remaining bits of metal that were unaccounted for. Everything was cleaned and ready for reassembly. I had been so worried about the flywheel removal being difficult, I didn't even think about how hard reinstalling would be. That thing is HEAVY (edit: i've discovered it weighs 86 pounds!) and must be aligned just right to bolt up. After 2 hours of Jackson working the little crane lift and me pushing and pulling, it finally set into place! Yay!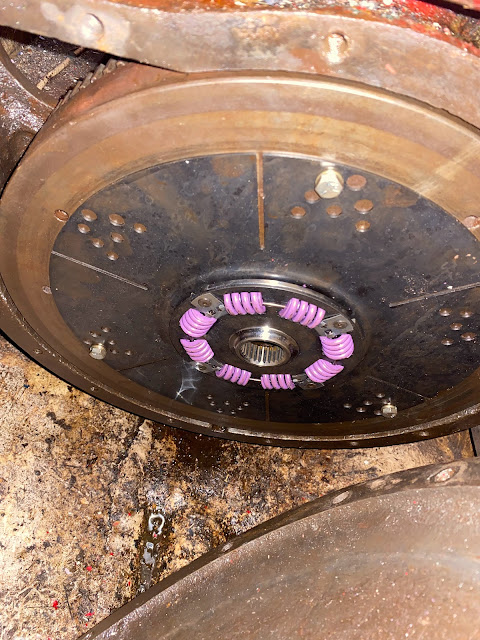 went well after that, until the very last bolt. The starter had been removed and when the last wire was being reconnected, the post bolt broke. No! It was the negative post, so we've made a work around by using an old negative battery cable and another ground location on the block.
We are scheduled to be launched this morning, and hopefully things go well! Ready to be back on the water!