Hello friends and family!
It has been a LONG two days. I'll try to sum up as well as I can.
We arrived at the marina around 1:00am on Thursday morning and quickly boarded Neverland and went straight to sleep. We had previously talked with the marina owners and they agreed to open the fuel pumps early for us. So, at 8:00 am we added fuel and headed west again on the canal. We couldn't start much earlier because of the first lock being just 3 miles away.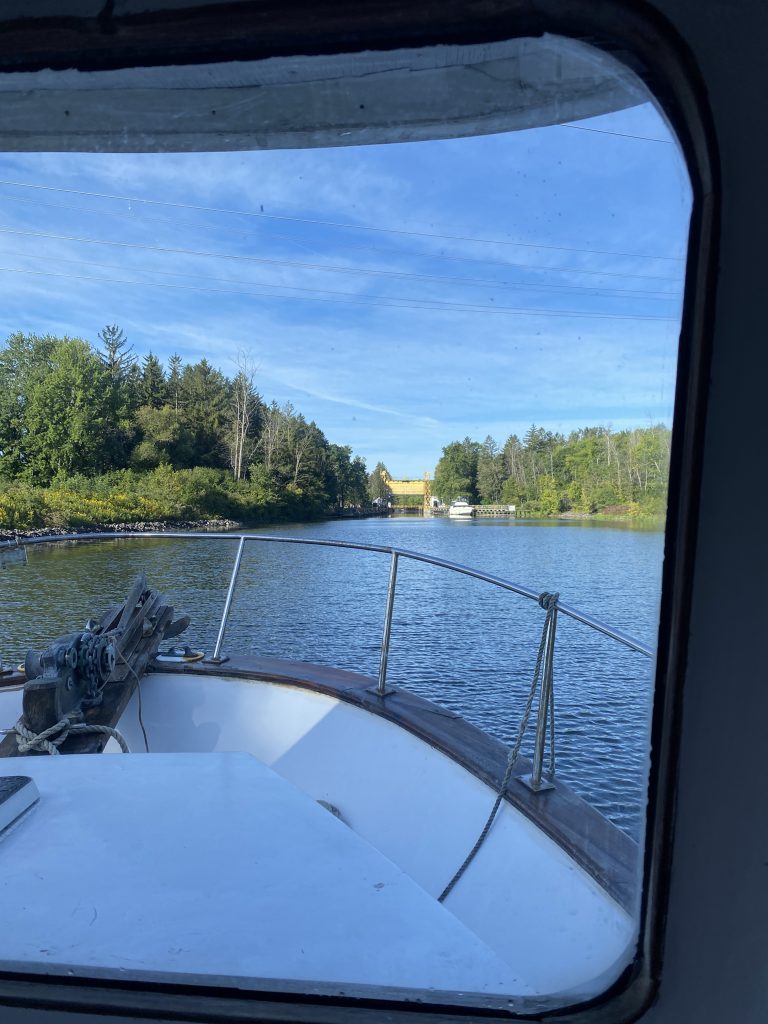 We continued the day moving west, making good time until we hit a small problem. The canal is currently being taken over by an invasive vegetation..in places it is really thick along the sides. Late in the day, we approached an area where the canal was completely covered. We called the New York Canal folks and they suggested we try and use an alternative route to get around. We tried..and it ended up being VERY shallow. We were actually stuck for a few minutes. We turned around and started back to original route and encountered an Eastbound trawler. We hailed them on the radio and they said they just plowed through it but worried they now have something wrapped around their prop. With no other options, we plowed through as well. So far it seems like we didn't suffer any damage.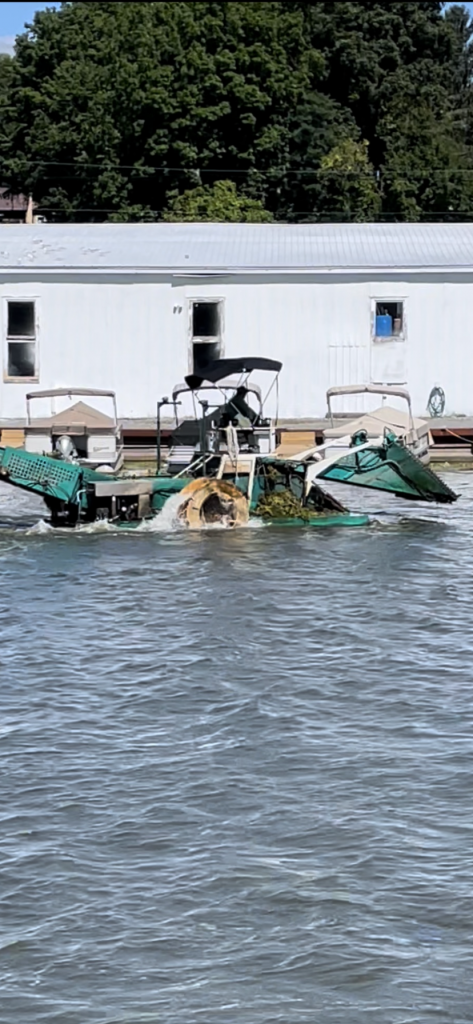 We moored at Lock 25 for the night and ordered a pizza..which we didn't get because the driver couldn't find us. So, PB&J for dinner!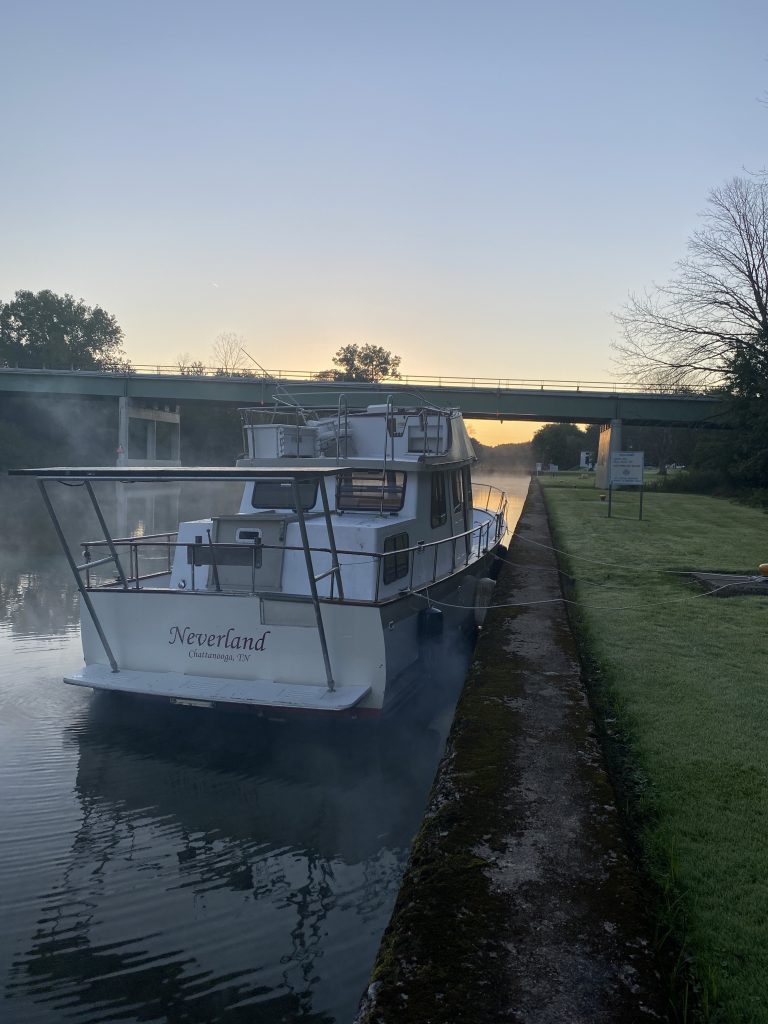 This morning, we headed out at 6:30 am to try and make some miles, which we did.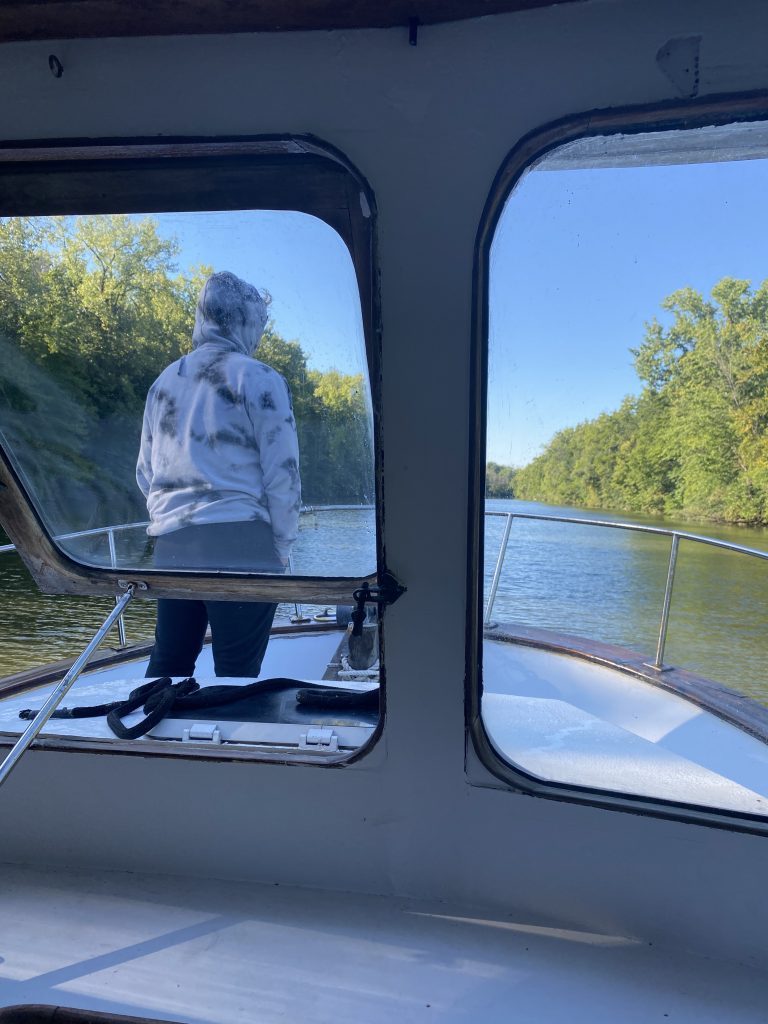 13 hours straight, ending up in Spencerport, NY. We passed several small villages, but mostly it was more of the "green tunnel". We arrived in Spencerport around 8:00pm and immediately went across the street for some supper at a nice pub. Lots of planning work tonight before bed..another big (long) day tomorrow!