Hello Friends and Family!
Today started early at around 6:45am in Waterford, New York at lock #2 at the start of the Erie Canal. Right at 7:00am the first lock opened, and luckily enough we were able to squeeze behind two other boats and catch the first lock of the day on time. The other two boats that ran with us through the first 5 or 6 locks together were from South Carolina and Alabama. After the first lock there were 4 more right away which is called the "Waterford Flight" of locks. The locks were much easier and faster than the earlier lock in Troy, New York. This left us optimistic knowing that if we timed them right that there wouldn't be much time spent waiting.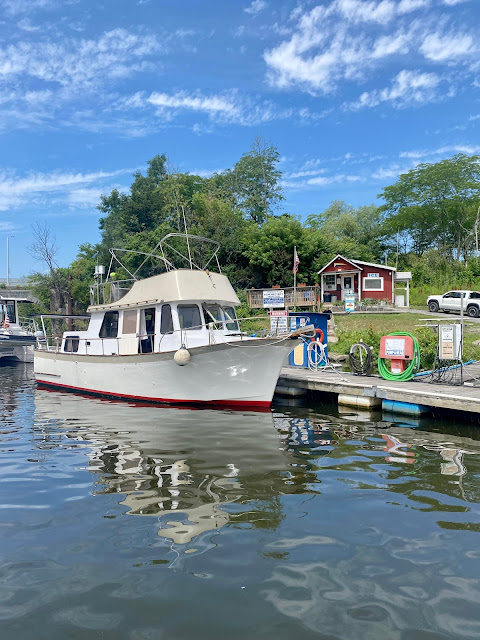 Lots of today seemed the same with us going through 9 locks total and the Erie Canal looking honestly pretty dull the whole way through to where we are now in Amsterdam, New York.
We are in a tricky position because none of the locks on this leg of the trip are open past 5pm, meaning that we have to get as much done before that cutoff as possible. The updated game-plan is to attempt to reach the westernmost side of Lake Oneida by the end of Wednesday.
Tomorrow we are getting another 7am start and should have 7 locks total from here to Herkimer, New York. The only other notable thing from the day has to do with the configuration of the lock systems on the Erie Canal. Once you pull into the lock and they shut the gate, they let the water out and we raise up. Problem is, we are on the walls of the lock and the water comes out of the middle of the lock at an extremely rapid rate. This means that not only do you have to hold onto your slimly rope and observe the fenders, you also have to make sure that nothing is getting caught in the side of the lock that would prevent the boat from moving up with the water since you are getting shoved into the wall with great force. It is very easy to gain quick confidence within the locks, however, we are being extra diligent because the locks can become very stressful if you are not on top of what you are supposed to be doing.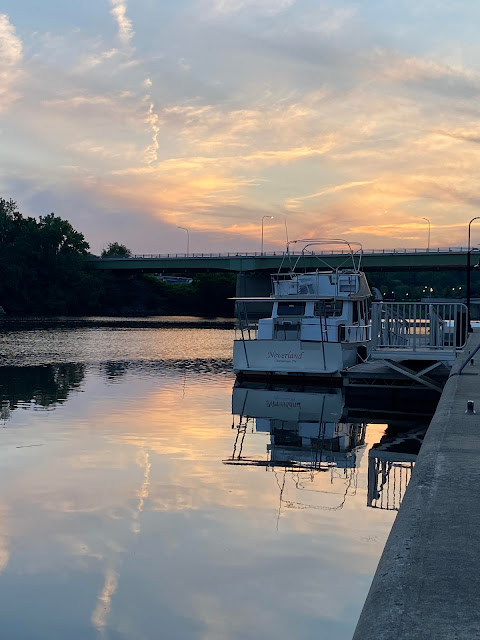 – Written by Jackson